Linda Wietzke Interior Design, Ltd.
Linda Wietzke Interior Design, LTD.
is located in Bay Village, Ohio,
serving clients throughout
Northeast Ohio and across
the country.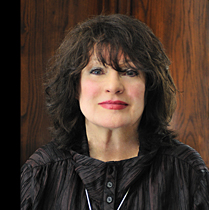 While her business is based in Cleveland, Linda's work has included projects across the country, including Florida, North Carolina, Georgia, Wisconsin, Colorado and Texas. Her clients range in age from "20-something" to retirees, and she also works with the young adult children of long-time clients.

Linda works with her clients through the scope of their projects, often beginning in the "pre-blueprint" stage to develop concepts for presentation to the architect or builder. She provides all that is necessary to complete each project, including the furniture, wallcoverings, flooring, lighting, cabinetry, window treatments, and accessories, and has developed professional relationships with the vendors and artisans required for each project.

In the future Linda says that Linda Wietzke Interior Design, Ltd. will continue to create unique and outstanding interiors for her clients, following each project through to its comfortable, beautiful completion.